Kevin J. Slater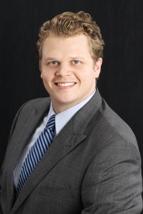 Kevin J. Slater
Austin, Texas
Phone:
(512) 596-1295
Fax:
(512) 472-0432
Email:

Mr. Slater was born and raised in Austin, Texas. He received his Bachelor of Business Administration from Millsaps College in 2010.  He received his law degree in 2014 from Texas Tech University and his license to practice law in the state of Texas in 2015.
Mr. Slater began working at Slater Kennon & Pugh in 2010, working summers and any other time he had away from school. After receiving his license in 2015, Mr. Slater became the newest associate at Slater Pugh.  He concentrates his area of practice in the areas of collections, real estate, commercial litigation, and other areas of business litigation.
Mr. Slater is a member of the State Bar of Texas and the Texas Young Lawyers Association.
Areas of Practice
Alternative Dispute Resolution
Business and Commercial Law
Business Litigation
Business Organizations
Collections
Education
Texas Tech University School of Law, Lubbock, Texas
Millsaps College, Jackson, Mississippi
Learn more about how we can handle your business' legal needs.
Contact our offices today at (737) 261-0602 to speak with a qualified member of our legal team.